Audrey Sun TCF
Double Core™

Audrey Sun's TCF Double Core™ sanitary pads combine the best and latest technology to provide the ultimate combination of performance, safety, and sustainability. We're committed to giving you full transparency about our products so you know you're getting the best.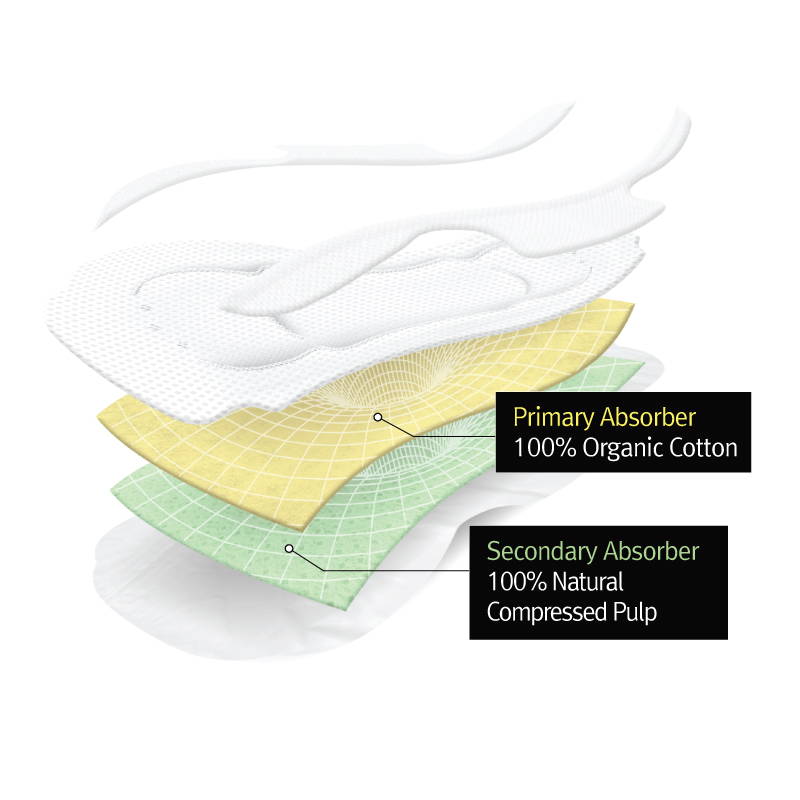 Advanced
absorption patented
Double Core™

Audrey Sun TCF Double Core™ is the "Korea's first Organic Cotton + Natural Compressed Pulp" double absorber sanitary pad, which improves absorption by combining the fit and comfort of cotton and absorbency of compressed pulp.
*TCF Cotton Core pantyliner is comprised of 100% organic cotton top-sheet and single layer absorber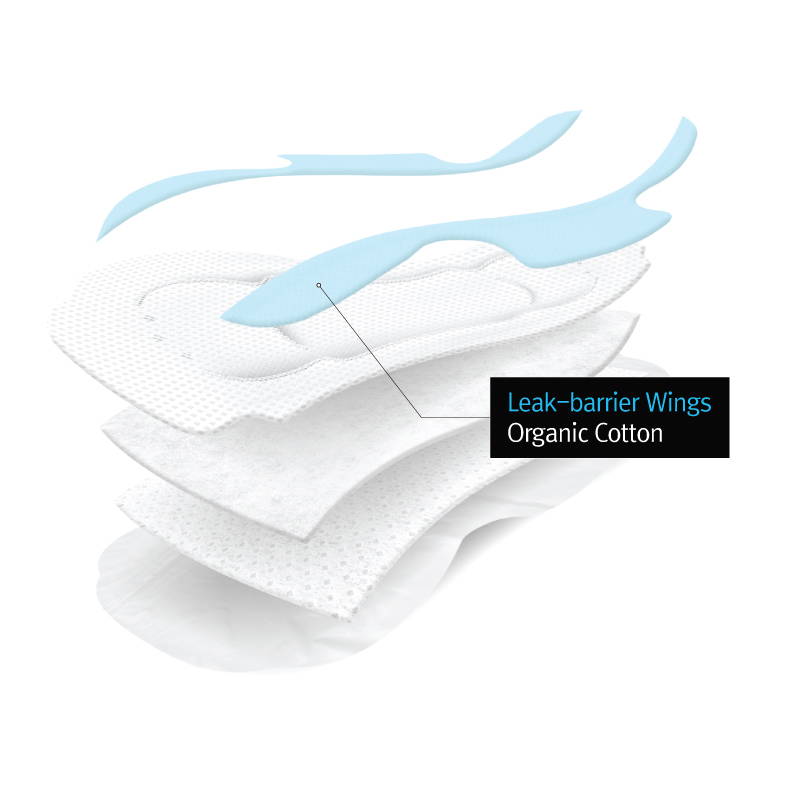 Always check if the leak-barrier wings are also organic!

The use of organic cotton doesn't necessarily mean the wings are organic. If you're looking for a sanitary pad that is fully organic, be sure to check if the leak-barrier wings are made or organic cotton as well!
AUDREY SUN Double Core uses organic cotton raw materials including the leak-barrier wings instead of synthetic non-woven fabrics which are cheap and easy to produce.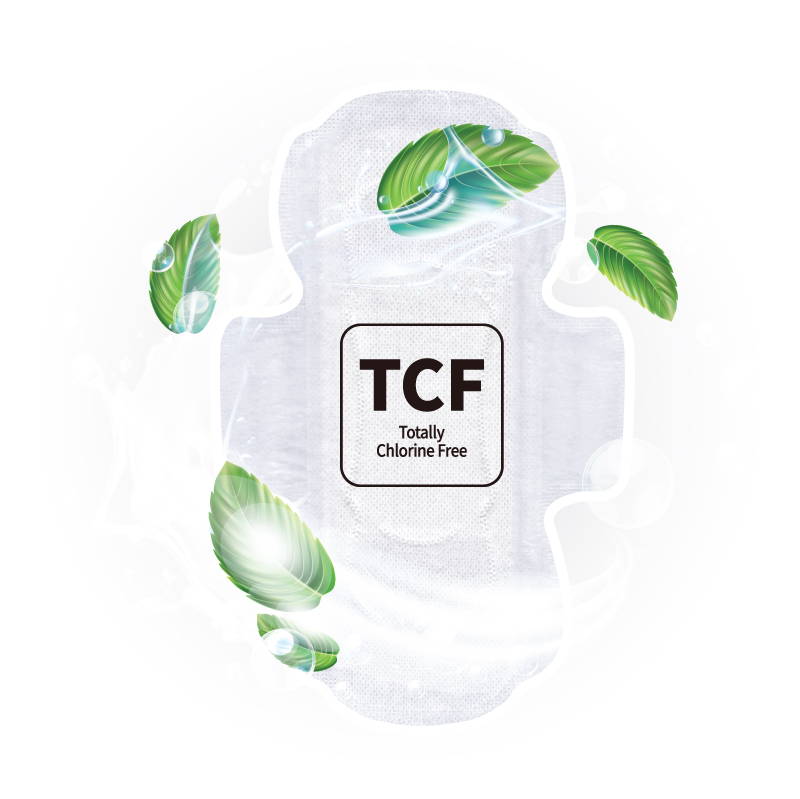 Always check if the top-sheet to absorbers are TCF

TCF stands for Totally Chlorine Free, the best method for bleaching cotton to ensure there are no harmful chemicals left over from the bleaching process. Chlorine bleach, which is commonly used in the manufacture of pulp or cotton, can release DIOXINS, known as carcinogens, into the environment. Fully chlorine-free bleaching (TCF) is a bleaching method that uses only environmentally-friendly ingredients without using any type of chlorine or chlorine-based compounds. Our cotton is OCS Certified Organic, and our natural pulp is PEFC Certified 100% natural compressed pulp.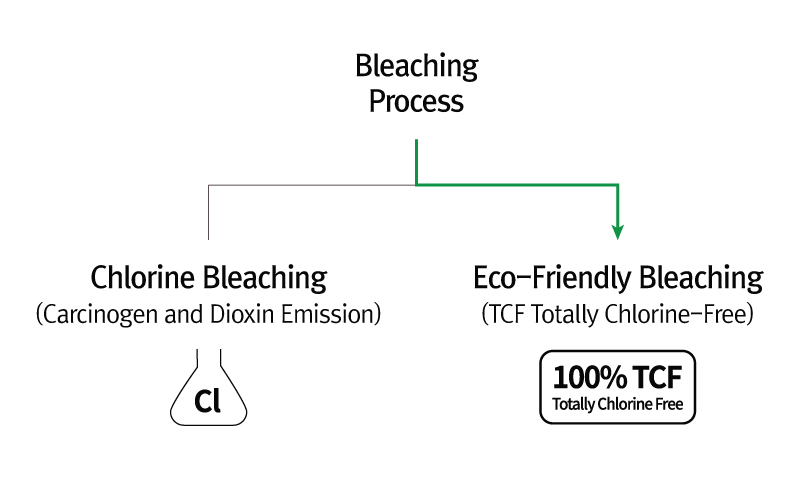 A truly natural sanitary pad made from natural raw materials

Be sure to check if the top-sheet to absorbers are all natural! All components are natural except the breathable waterproof back-sheet.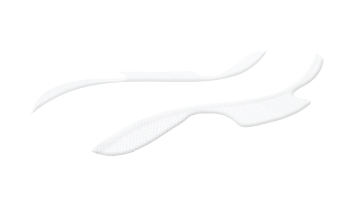 Protection from unwanted leaks using leak-barrier wings.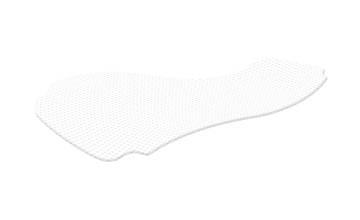 A completely organic mesh top-sheet that quickly passes through menstrual blood and provides non-irritating comfort.
For instant absorption while providing a cushioned fit.
100% Natural Compressed Pulp
PEFC certified Scandinavian compressed pulp (German patented and sustainable compression method) which further increases the absorption rate.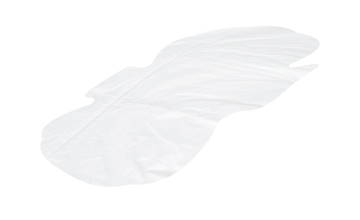 Maintains its water-tight function while also allowing air permeation for longer wearing periods.